Truck Mount Pump Out System Part # 6130.0001.00.C with Prochem Float Switch
Truck Mount Pump Out System Part # 6130.0001.00.C with Prochem Float Switch
Product Description
Because we at Blue Baron have Direct access to Incredible Factory Pricing, we can make available to you a substantial Savings at Price of $1869.65 Complete
(Save while Quantities last)
***NOTE***Normally Retails at Jon Don for $2241.00 (without the Float Switch)
With the Prochem Float Switch add $180 total normal retail is: $2421.00
*Special Note: Customers purchasing a Blue Baron Truck Mount receive a 10% discount from the normal retail price.
While making the BIG $$$$$ with Flood Extraction Jobs, SAVE Time & Money without stopping to empty your Waste Tank out.
Featuring a 12VDC Bison motor with Mounting Base Plate. This diaphragm waste pump out produces consistent, smooth pulsation to prevent misdirected wastewater flooding. Another benefit for users is that the waste pump can be run dry for short periods without causing damage to the pump.
It has been field tested with more than 2,500 hours of extended use for proven dependability making this pump ideal for use with any truck mount system.
**Also includes Prochem Float switch ($180 Value) and 6 ft of SJO Water Resistant 14 Gauge Wire for easy electrical hook up.
0.5HP drive motor

Diaphragm pump by COMET USA

For use with any truck mount system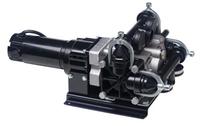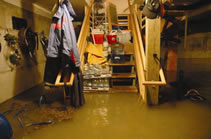 Product Reviews
Find Similar Products by Category
Customers also viewed